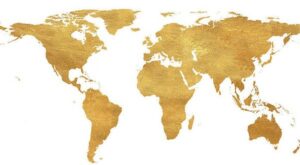 PR for Growth Strategy
Our group has been international since day one. Our focus is to drive business through strategic communications. Our specialities are PR for tech companies, ESG communication, and lifestyle brands. Our clients include multinational industry leaders and start-ups ready to make an impact. Let's talk!
Our Reach
Our expertise spans traditional PR, media, social media and Influencer relations to elevate your reputation on the platforms most valuable to you. Our carefully selected team includes business and communication experts from 20 countries. Our offices cover Canada, the U.S. and Europe. We are ready to take your messages where you want to go, when you want to go there!
PR for Growth
Our team is dedicated to helping our clients achieve growth in the markets most important for them. Whether our clients want to expand sales and visibility where they are already present, or they would like to enter a new industry or region, we are ready to define and execute a PR strategy to meet their growth goals.
Trade Shows and Events
Trade shows, events and media tours offer unique opportunities to meet face-to-face with the Influencers, Innovators, and Media that sway the industry. We are regulars at prestigious events including the CES in Las Vegas and the White House Correspondents Weekend in Washington DC, that bring together the most important names in American media, and provide our clients with unmatched visibility!
ESG Communication
Environmental Social Governance is one of the most important evaluation criteria for investors, partners, clients and customers, because we all want to make the world the best place. Responsible ESG communication involves accurate reporting on purposeful acts with an integrated approach designed to reach all stakeholders. The results can impact company growth, employee loyalty and customer retention.